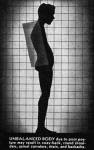 How to realign your spine, back, neck, hips, pelvis, shoulders, vertebrae, and entire body at home by correcting muscle imbalances offers many benefits including, treating, preventing, and eliminating symptoms such as upper-lower back pain, neck tingling, hip numbness, pelvis discomfort, spine stiffness, vertebrae misalignment, knee strain, shoulder soreness, body aches, herniated discs, poor posture, and injury. Alternative, safe, and natural body and spine realignment can ONLY be achieved, with LONG-TERM results, by correcting MUSCULAR IMBALANCES between opposing muscle groups.
Remember, the realignment of your spine and entire body, achieved by correcting muscle imbalances, automatically eliminates ailments of all types including lumbar lower back and thoracic upper back pain, cervical spine and  neck pain, pelvis and hip pain, leg and knee pain, arm and shoulder pain, ligament and muscle pain, vertebrae and joint pain, SI joint dysfunction and sacroiliac pain, sciatica, herniated discs, poor posture, physical dysfunctions, injuries, and much more.
This safe and natural self-realignment may seem unconventional for some, but it truly is an effective alternative and therapeutic self-treatment for numerous symptoms and health conditions over your entire body.  Keep Reading to learn how and why you need to eliminate your pain, symptoms, conditions, and poor posture!
Aligning your neck, shoulders, hips, pelvis, spine, vertebrae, and entire body at home will directly impact just about every aspect of your health.
This may be an unconventional thought process for most individuals. However, to fully appreciate just how critical spine alignment is for our entire body, one must consider what runs through the spine. Our spinal cord links our brain to all of our body functions. Proper communication through the spinal cord is essential for our bodies to function with peak performance, and minimal pain, numbness, tingling, discomfort, aches, hurt, soreness, and suffering. Now imagine that communication being impaired due to an unnatural curvature (aka physical dysfunction) of the spinal column. Spine misalignment is directly responsible for causing a strained spinal cord, due to EXTENDED periods of time where it is subjected to an unnatural position and environment. As a result, it limits and restricts the spinal cords ability to send and receive the correct signal to and from your brain. Lets not forget about the areas where the spinal cord and nerves exit our back to provide the final link between our brain, and ALL our physical functions. Physical functions ranging from the movement of limbs, to the functioning of our organs, etc.
When the spine does not have the proper curvature, the spinal cord and nerves exit the spine in an unnatural environment. This can cause pinched nerves, or it can distort the nerves by stretching or compressing. This negatively alters the body's ability to communicate effectively. As a result, we can experience health decline in about every different aspect of our life.
Aligning your hips, pelvis, neck, shoulders, vertebrae, spine, and entire body at home without a chiropractor
also provides health benefits directly related to the vertebral column, and its supporting structure by treating, preventing, and eliminating pain, numbness, tingling discomfort, injuries, and physical dysfunctions.

Science has determined our spine was designed for three natural curves. When it deviates from these natural curves, stress is placed on the spine itself and its supporting structure. Consider this, when the tires on your car are NOT in alignment, premature wear, tear, and failure is the result. Your spine is no different. As a result, a whole host of symptoms, health conditions, and physical dysfunctions can be the result, including but not limited to: neck and back pain, discomfort, soreness, sciatica pain, sciatica buttock pain, sciatic nerve pain, sciatic nerve impingement, sciatic nerve entrapment, pinched nerve, disk degeneration disease (herniated, ruptured, bulging, torn, collapsed, slipped, and prolapsed disks), (muscle spasms, tension, knots, stiffness, soreness), (sprains, and strains), pulled muscles, scar tissue, (lower back, mid back, upper back, and neck pain),(vertebrae, lumbar, thoracic, and cervical pain), hip pain, stiff back, poor posture, tension headaches, whiplash pain, tailbone-Coccyx pain, forward head posture, rounded shoulders, Kyphosis (aka hunchback, humpback, round back, dowager's hump), Lordosis (aka Hyperlordosis, swayback, saddle back), (shoulder, hip, pelvis, and knee pain), back problems and sciatica pain due to pregnancy, post surgical back problems, failed back surgery, vertebral subluxation, Sacroiliac (SI) joint dysfunction, Sacroiliac pain, Fibromyalgia, Chronic Fatigue, Macular Degeneration, Somatic Pain, Spinal Stenosis, spinal distortion, vertebral compression fracture, Piriformis syndrome, Ischemic Spondylolisthesis, Isthmic Spondylolisthesis,  Scoliosis, degenerative disc disease, arthritis of the spine, Bursitis, nerve root impingement, Thoracic Outlet Syndrome, Cervical Facet Syndrome, Facet Syndrome, Facet Joint Syndrome, and Ankylosing Spondylitis.(aka Rheumatoid Spondylitis, Spondylarthropathy, Bekhterev's disease, Bekhterev syndrome, and Marie-Strümpell disease) Unfortunately, you can't just simply replace your spine, and its supporting structure like you can your vehicles tires. Which is why spine alignment is a very critical and important health factor for everyone. The good thing is that learning how to re-align your spine to eliminate and prevent pain, discomfort, injuries, and physical dysfunctions, by correcting muscle imbalances, is something you can effectively do naturally and safely in the privacy of your own home.
The muscles of the neck, shoulders, upper-lower back, hips-pelvis, thighs, and your entire body are numerous and very complex as it relates to their function, and how they interact within the human body to provide structural alignment, and support.
Muscles that are stronger, shorter, or tighter than their opposing muscle or muscle group are considered a type of muscular imbalance.
These imbalances essentially play "Tug of War" within the body, and negatively alter its structural alignment and support causing the type of symptoms and conditions mentioned above.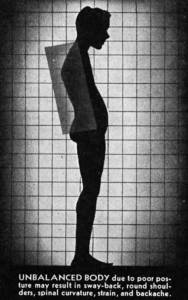 Our inactive life styles, and extended periods of time spent sitting and lounging with poor posture contribute greatly to our problems.  It's important to note, that individuals with a physically active lifestyle are sometimes prone to the worst muscle imbalances due to the excessive strength and tightness of some muscles verses the opposing muscle or muscle group. This whole concept may seem intimidating for some, however, the task is well within your reach. I struggled for years with severe back pain, stiffness, numbness, tingling, soreness, and other various health issues that no doctor or chiropractor was ever able to effectively treat. Believe me, I visited numerous chiropractors, doctors, and specialists and the only benefit I ever received was temporary or short-term. They did nothing but cost me a lot of money. What I didn't know at the time was that a cost effective permanent solution was out there. For your free book to learn more Click Here or Keep Reading to select a self-treatment option listed below.
I can't stress enough that if you want PERMANENT and LONG-TERM relief from your physical dysfunctions, poor posture, sciatica, hip, neck, upper-lower back, and all types of body pain you need to correct your bodies imbalances, and stop treating symptoms and conditions. Fix your bodies foundation by realigning your spine and entire body, and you will be amazed at the improvements to not only your specific problems, but also your general health.
My personal recommendation is to check out the links below to best address your current situation, problem, and concerns.  Remember, its likely that your symptoms and conditions will continue to worsen at an accelerated pace. A minor symptom or condition now, will likely turn into a much larger and debilitating problem in the future, if not treated properly. However, you can be on the road to improved health, if you choose to do so. Regardless of what motivated and brought you to this website, just remember, you don't have to accept your current symptoms, condition, health status, or lack thereof.
Get your Neck, Shoulders, Hips, Pelvis, Back, Spine, and entire Body back on track to an improved state of wellness and health without pain pills, prescription drugs, shots, repeat office adjustments, traction, or surgery. Procrastination and lack of will power are two factors that often keep individuals from taking action to improve their health. Don't continue to be a victim, and take a back seat to your own health any longer. Take action now, learn how to realign your spine and entire body safely at home by correcting muscle imbalances to prevent and eliminate pain, numbness, tingling, discomfort, aches, soreness, injury, and you will be blessed with health benefits for the rest of your life.